Showtimes
Please Check Dates
| | | |
| --- | --- | --- |
|   | Date | Show Times |
| Friday |  16 | 2:30, 4:45, 7:30pm |
| Saturday |  17 | 2:30, 4:45, 7:30pm |
| Sunday |  18 | 2:30, 4:45, 7:30pm |
| Monday |  19 | 4:45, 7:15pm |
| Tuesday |  20 | 4:45, 7:15pm |
| Wednesday  |  21 | 4:45, 7:15pm |
| Thursday |  22 | 4:45, 7:15pm |
Gold Hill
More Than Just Movies
Ask us about private showing options, corporate &amp group viewing, theatre rental, and more.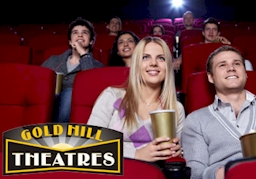 Gold Hill Theatres has recently invested in multiple technology and viewing comfort upgrades to bring the very best in digital cinema entertainment to our community
We're always interested in working closely with groups and organizations who desire the opportunity to experience a new setting for private movie viewing or perhaps a screening of work produced by local professionals. Just a few examples of how Gold Hill Theatres may serve your viewing needs:
Have an idea for a fun activity or fundraising event? Let us know how we may be able to work together. Gold Hill Theatres supports our local community in many ways. Please remember that direct cash donations to our over 30 local nonprofits, schools, and charities is not possible
The 15:17 to Paris
Runtime: 1 Hour 34 Minutes
PG-13
From Clint Eastwood comes "The 15:17 to Paris," which tells the real-life story of three men whose brave act turned them into heroes during a high-speed railway ride. In the early evening of August 21, 2015, the world watched in stunned silence as the media reported a thwarted terrorist attack on Thalys train #9364 bound for Paris—an attempt prevented by three courageous young Americans traveling through Europe. The film follows the course of the friends' lives, from the struggles of childhood through finding their footing in life, to the series of unlikely events leading up to the attack. Throughout the harrowing ordeal, their friendship never wavers, making it their greatest weapon and allowing them to save the lives of the more than 500 passengers on board. The heroic trio is comprised of Anthony Sadler, Oregon National Guardsman Alek Skarlatos, and U.S. Air Force Airman First Class Spencer Stone, who play themselves in the film.
Online Ticket Purchases Now Available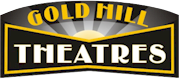 Always A Good Time!

Family Friendly Ticket Pricing
Adults - $8.25
Student/Military w/ID - $7.75
Ages 2-11 & Matinee (before 4:30 pm) - $7.00
Senior (60+) - $7.25